Jiffy Lube Live | Bristow, Virginia
This summer, hip-hop fans in Bristow, Virginia, can look forward to an excellent season! The city's premier entertainment venue, Jiffy Lube Live, will host a one-night hip-hop extravaganza featuring the multi-award-winning rapper 50 Cent! The acclaimed music artist is currently celebrating the 20th anniversary of his most successful album, Get Rich or Die Tryin'! The tour will showcase a fully-packed setlist filled with 50 Cent's greatest hits, including "In da Club," "Candy Shop," "P.I.M.P.," "21 Questions," and more! The Grammy Award-winning rapper also promises songs he hasn't performed in decades! The occasion will be supported by a mega-world outing titled the Final Lap Tour! The trek is set to cover over 30 major cities across North America! Lucky for fans in Virginia, 50 Cent is scheduled to take over the Jiffy Lube Live on Tuesday, 8th August 2023! The show will also feature performances from special guests, such as Grammy-nominated rap extraordinaire Busta Rhymes and platinum-selling artist Jeremih! Hurry and secure your tickets now to see these incredible performers light up Bristow this summer!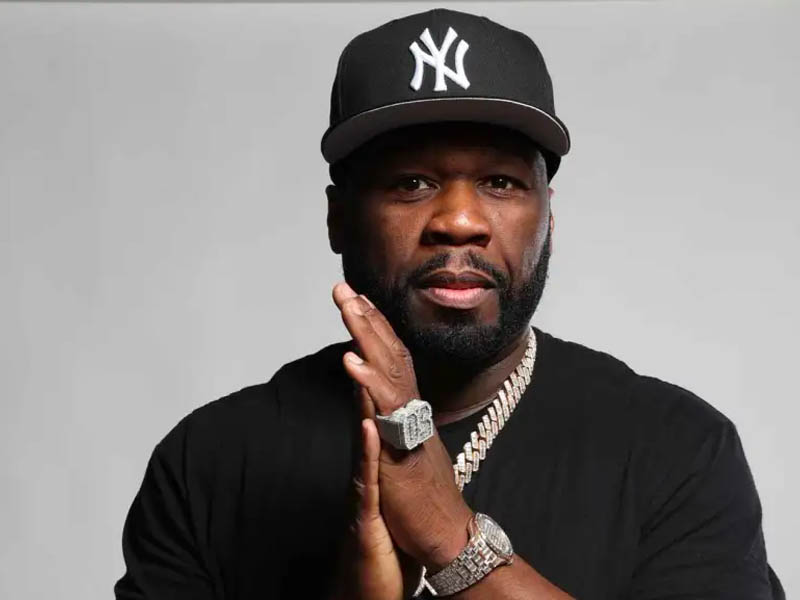 50 Cent's debut album, Get Rich or Die Tryin', is one of the most successful hip-hop records of the early 2000s. The album is a mix of gangsta rap and R&B, giving off the true East Coast vibe, and became the sound quintessential rap album of the 21st century. During the project, 50 Cent worked with renowned producers, such as Megahertz, Dirty Swift, Rockwilder, and several others. Moreover, award-winning rappers Dr. Dre and Eminem also serve as executive producers. Released via Interscope, Get Rich or Die Tryin' dropped in February 2003. The album topped the Billboard 200 and entered the charts in over 20 countries. It spawned the massive nine-time platinum hit "In da Club," which went to number 1 on four Billboard charts, including the Billboard Hot 100. Meanwhile, the album, which also spawned "21 Questions" and "P.I.M.P.," became one of the best-performing hip-hop records that year, selling over nine million copies in the U.S. 50 Cent's work with his debut album earned several accolades, including five Grammy nominations, seven Billboard Music Awards, and two MTV Video Music Awards.
After a phenomenal debut, 50 Cent released four more highly-acclaimed studio albums, including his latest effort, Animal Ambition, released in 2014. His 27-year career has resulted in over 30 million albums sold worldwide and numerous accolades. 50 Cent also pursued his acting career and starred in multiple feature films, such as The Expendables 4, Den of Thieves, 13, Dead Man Running, and Streets of Blood. In 2005, he released a film, Get Rich or Die Tryin', where he starred in the main role, Marcus Greer.
Grammy-nominated rapper Busta Rhymes joins 50 Cent on this long-awaited tour. The critically-acclaimed performer was a former member of the renowned hip-hop group, Leaders of the New School. After their dissolution, Rhymes moved on to have an incredible solo career. He has released ten studio efforts, five of which have earned platinum certifications in the U.S. In 2006, he released his highest-charting effort, The Big Bang. The album spawned several hits, including "Touch It" and "I Love My Bitch."
Platinum-selling rapper Jeremih first made waves with his self-titled debut album in 2009. The record peaked at number 6 on the Billboard 200 and topped the R&B/Hip-Hop Albums chart. The album spawned his breakout hits, "Birthday Sex" and "Imma Star," later sold over one million copies in the U.S., earning him a platinum certification. Jeremih released two more studio efforts, including his latest, Late Nights, released in 2015.
Catch 50 Cent, Busta Rhymes, and Jeremih at the Jiffy Lube Live by securing tickets now!